[vc_row][vc_column width="2/3″][vc_custom_heading text="Reviewer: Mark Wong"][vc_column_text]This product comes with both an online video instruction and also a PDF file.
Honestly, when I busted the box open for Epic Writer, I was wondering how anyone would be able to use it without being caught. I felt that it was rather obvious due to its size (about 2cm x 1.5cm) and colour, but after watching the video instructions, everything was explained, and it all made more sense. In fact, what they mentioned in the trailer is right – due to its size and stability, it is seriously one of the better, if not best writers out there that lets you write really neatly with just a little bit of practice.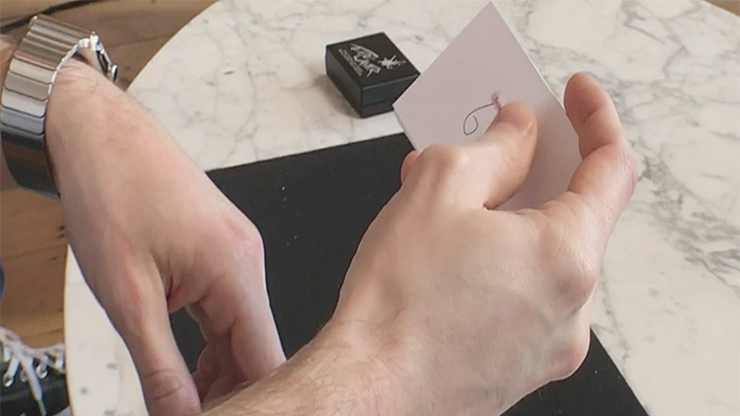 Personally I have not been caught for the colour of the gimmick, but for those who are worried about it not matching their skin colour, I guess some makeup concealer/foundation might help.
The video instruction starts off with how to set up and maintain your gimmick, along with how to use it and customize its position in your favour. They mention that you should play with it to find out which position is the best for you, and personally, I feel that it works best at a 10 o clock position for me for best writing accuracy and comfort. The instructions then go over ideas of how to store the gimmick and also how to steal and ditch it.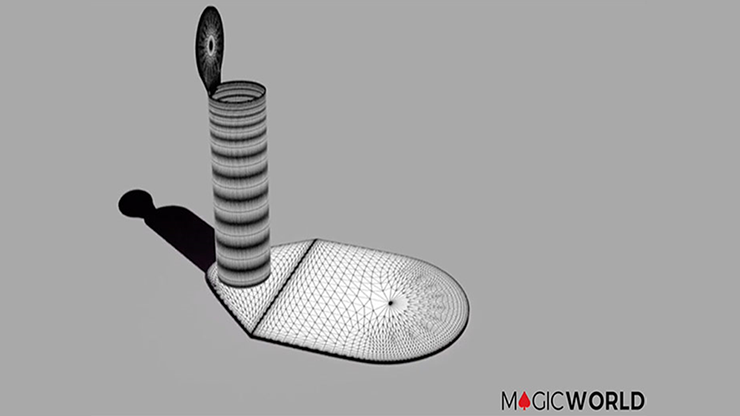 The PDF is fantastic and its routines are worth well over the price of the writer. Also included inside are some basic stock readings, which I believe will be useful for beginners who do not already have their own go-to readings.
Sprinkled throughout in the video instruction like a wonderful garnish, are also tips and subtleties of how to write undetected and how to extend the time needed to complete the deed.
Some people may be worried about the pen ink running out suddenly during a performance, but I feel personally that even with using a pencil writer, there is always the risk of it snapping halfway as well. Pen writers on the other hand, just seem more professional somewhat, compared to writing in a pencil, so I am more than willing to take the calculated "risk" of it running out of ink. A workaround for that would simply be to test out how many times you can use it and have a rough gauge of when you need to replace the nib, and you should be worry free whenever you use the epic writer.
Overall, for just $19.95, this product is jam packed with ideas, routines, and handlings. It gets a 9/10 for being a truly EPIC writer.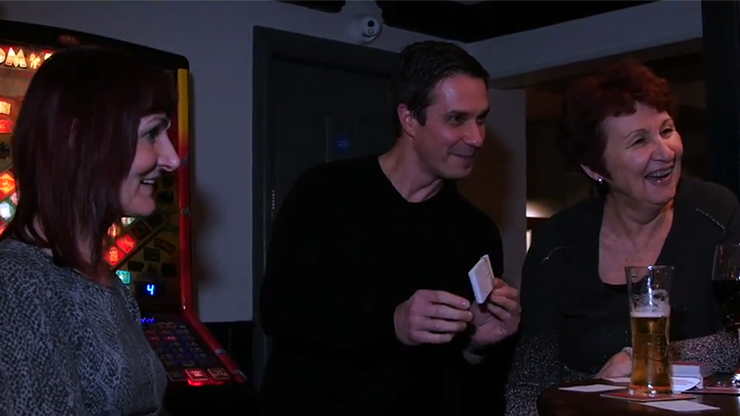 Magic is our passion but we are not a magic shop ? You can purchase this here!
[usr=9][/vc_column_text][/vc_column][vc_column width="1/3″][vc_column_text]
[/vc_column_text][vc_widget_sidebar sidebar_id="gp-standard-sidebar"][/vc_column][/vc_row]