[vc_row][vc_column width="2/3″][vc_custom_heading text="Reviewer: John Teo"][vc_column_text]The name of this trick will tell you what you can expect the effect is going to be like.  
The performer shows a red round lollipop and puts it into his mouth.  He chews on it and when he takes it out of his mouth, his teeth have sculpted the lollipop into a recognizable face of a superhero.  Using this as a basis, Steve Rowe have crafted out an interesting and novel magical effect.  
He got this idea while watching a video clip of a Chinese candy-maker who sculptured beautiful miniaturized legendary Chinese characters (or their heads) out of candy on candy sticks.
You receive 3 red colour lollipops on a stick.  One is a round lollipop, one has the face of Batman, and the third one has the face of Superman.  Steve did some research and found that the 2 most popular superheroes are Superman and Batman.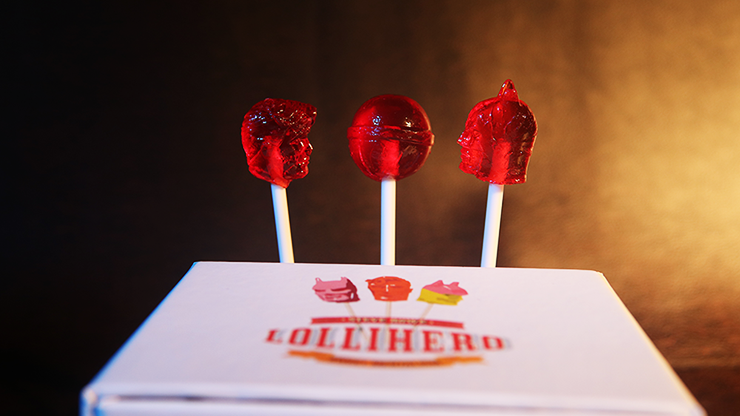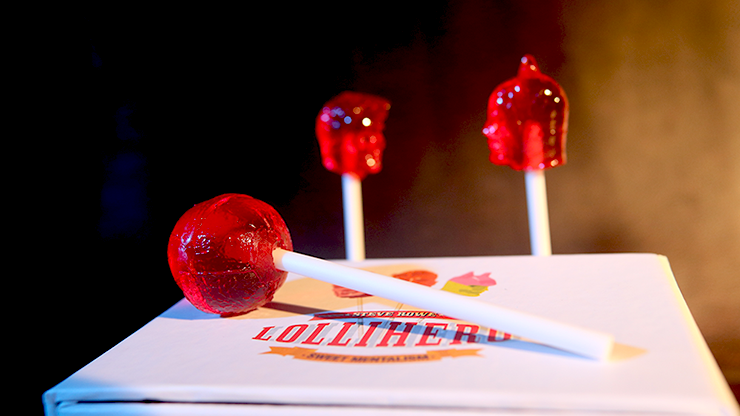 These are not real lollipops – they are made of plastic resins and look like the real things.  Therefore, you do not need to purchase refills.  The 3 lollipops come nicely packaged inside a beautiful white drawer box container.  
You are also provided with a password to download a video instruction online.  In the video, Steve discusses the following:
How to set up your lollipops.

Two different methods of handling the lollipops.

How to obtain the right types of wrapper so that you start with a wrapped up lollipop – this lends more authenticity to the effect.

How to create the crunching sound as you apparently chew on the lollipop to sculpt out the superhero's intricate face.

Using the Svengali type note pad or the Top Trumps superhero game cards to force the appropriate superhero.  
This is truly a novel and original idea.  It also makes use of the current popularity of superheroes.  Top marks to Steve for designing Lolli Hero so that you do not need to purchase refills.  The effect is also easy to perform.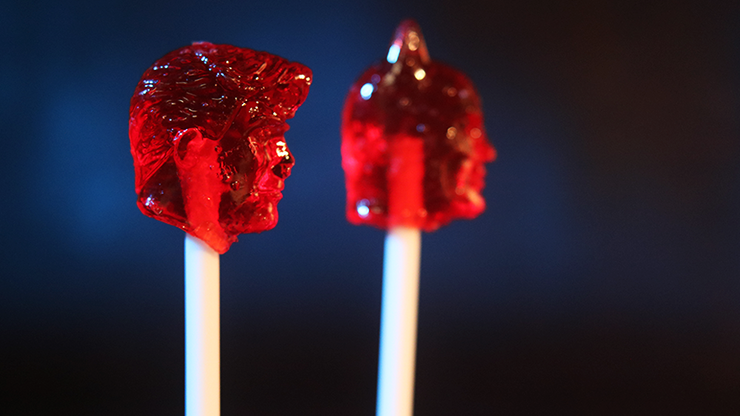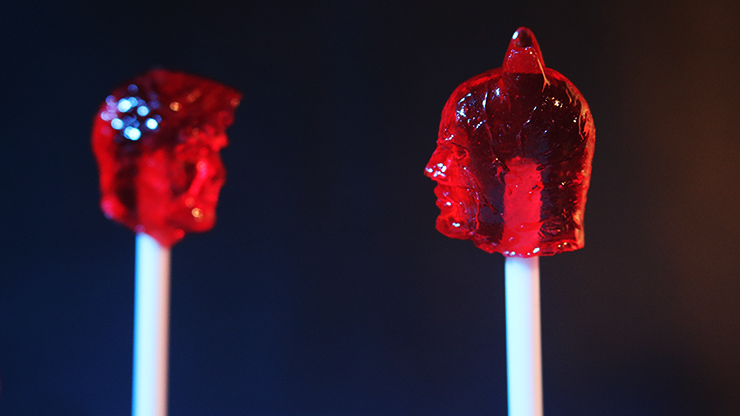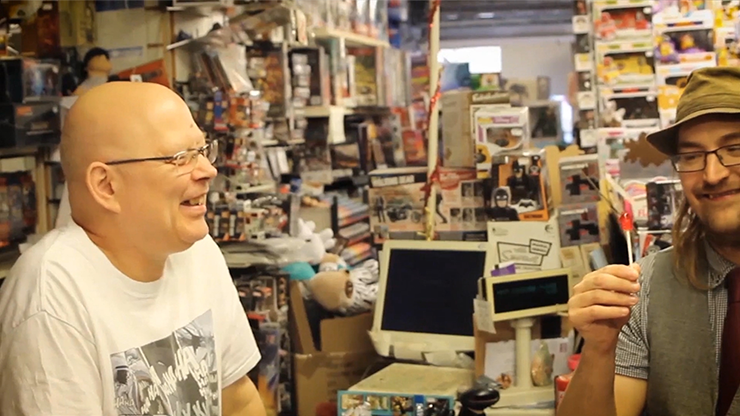 There is a major drawback, though.  People (magicians as well as audiences) may shirk away from seeing a magical performance which involves taking out items from the mouth.  It is considered to be unhygienic, improper or unprofessional.  If this is you, then this product is not for you.  Otherwise, Lolli Hero will let you add a novel and attention-getting effect in your performing repertoire.
Magic is our passion but we are not a magic shop ? You can purchase this here![/vc_column_text][/vc_column][vc_column width="1/3″][vc_column_text]
[/vc_column_text][vc_widget_sidebar sidebar_id="gp-standard-sidebar"][/vc_column][/vc_row]