[vc_row][vc_column width="2/3″][vc_custom_heading text="Reviewer: Yeap Yin Howe" font_container="tag:h3|text_align:left"][vc_column_text]This is not a magic trick review, nor is it a new item.
As the title suggests, it is a microphone holder.
The pros may advise you to get a lavalier mic or a headset mic; and/or to include requirements for audio equipment in your technical rider/contract. And I totally agree.
However, quality microphones are expensive, and not all venues will have top of the line sound equipment. I personally am not a full time performer. Therefore, those gigs that I do perform does not generally involve any technical rider whatsoever. Most of the time, a cordless or even a wired mic is the best you'd get.
There is another microphone holder on the market that positions the microphone directly in front of the performer's mouth more like a traditional microphone stand, so that it picks up the performers voice better. This one, however, has the advantage of packing super small, so it basically doesn't take up space in your show bag or case. One tip I found, is that it works better when you position the mic further up; nearer to your throat.
Some may say it looks ugly. It's only ugly until you need it 😉
Sure, in a pinch, you can use any sort of cord, lanyard, rope, coat hanger, or even 260 balloons. But this holder I feel looks a little nicer and blends in better (the black one) than any of those pinch options.
Having one of this in your bag or case can sometimes be a lifesaver in the event you forget your headset mic, or when batteries run out, and you don't have spares.
Having said all that, I do feel it is a little pricy, at $30, for what it is.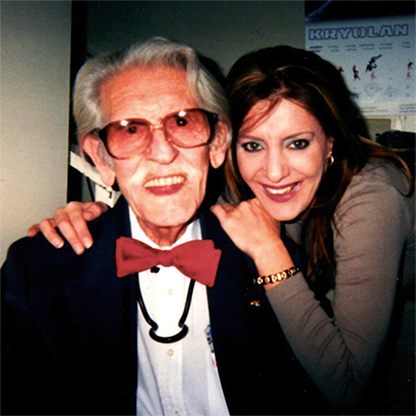 [usr=8]
Magic is our passion but we are not a magic shop ? You can purchase this here![/vc_column_text][/vc_column][vc_column width="1/3″][vc_column_text]
[/vc_column_text][vc_widget_sidebar sidebar_id="gp-standard-sidebar"][/vc_column][/vc_row]